<!–Cart Rule–> <!–Price Rule–>
Smart Socket (Non-UK) - White
Model L41TE/TF (Smart Series)
Begin your home automation adventure by using our stylish smart socket to control your lamps, appliances, and more.
Smart Series products incorporate Apple HomeKit compatibility, 2-way communication, built-in energy monitoring (sockets) and more! The socket is quick and easy to install and does not require extra cabling. Optional 10mm spacers which provides an additional 7mm clearance are also included.
Please Note: Lightwave Link Plus hub is required for app & voice control.
Country Plug Type:
Type E - Belgium, Democratic Republic of the Congo, Czech Republic, Denmark, France, Madagascar, Poland, Slovakia
Type F - Albania, Andorra, Austria, Balearic Islands, Bosnia & Herzegovina, Bulgaria, Croatia, Denmark, Estonia, Finland, Germany, Greece, Hungary, Iceland, Italy, Kosovo, Latvia, Lithuania, Luxembourg, Macedonia, Moldova, Montenegro, Mozambique, Netherlands, North Macedonia, Norway, Portugal, Romania, Russia, Serbia, Slovenia, Spain, Sweden, Turkey, Vatican City
PRO Installation
Our Lightwave PRO's are qualified electricians who are experts at installing Lightwave devices. To find your nearest Lightwave PRO installer Click Here >
Choose Your Finish: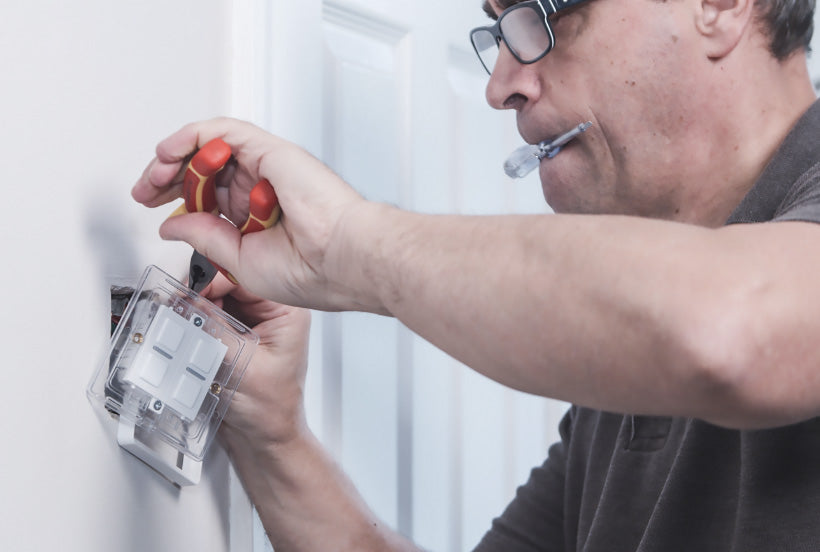 If you would like your Lightwave smart devices to be installed by an electrician, why not go with a pro? Our Lightwave Pro installers are all professionally trained and approved by us and are experts in installing Lightwave. Use the Installer map to find your local Pro installer or get in touch with us by phone or email, and we will arrange for a Lightwave Pro installer in your area to contact you to arrange your install.