<!–Cart Rule–> <!–Price Rule–>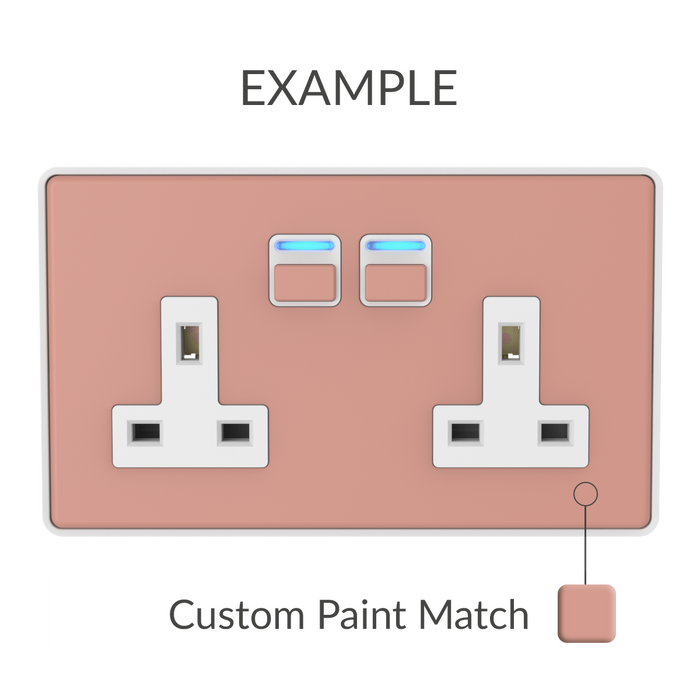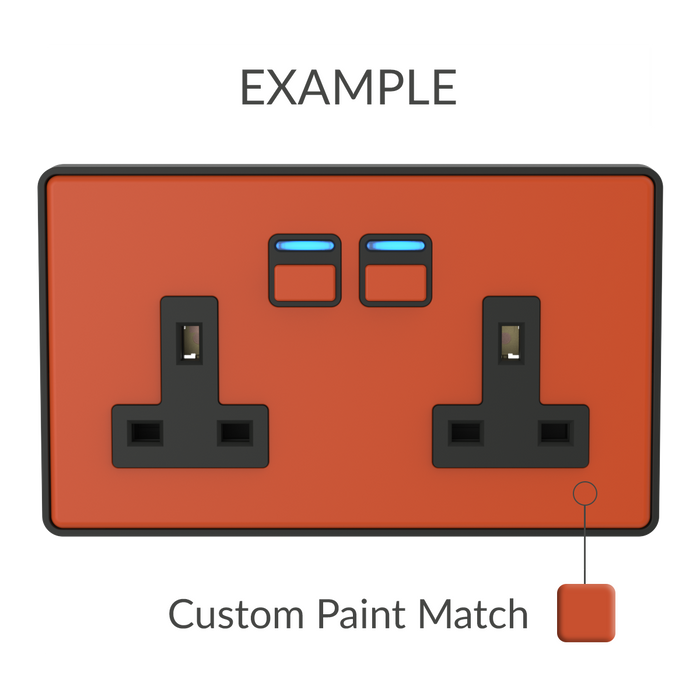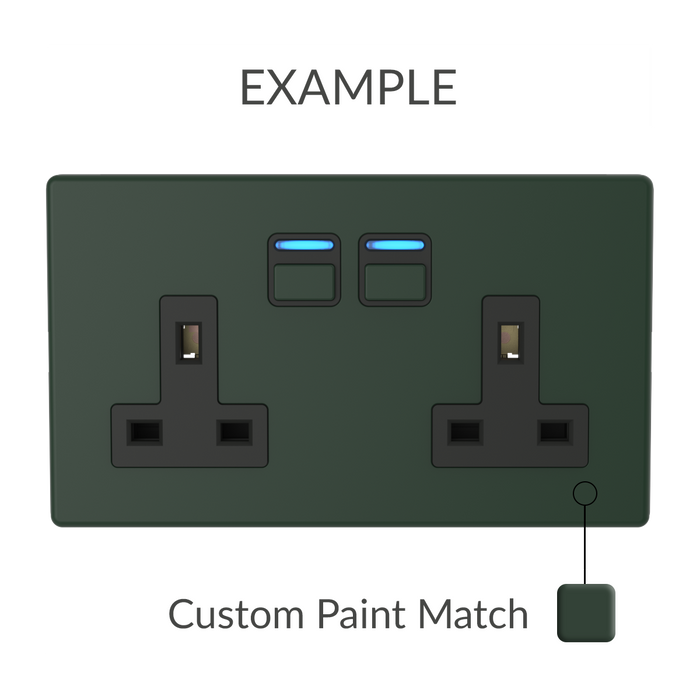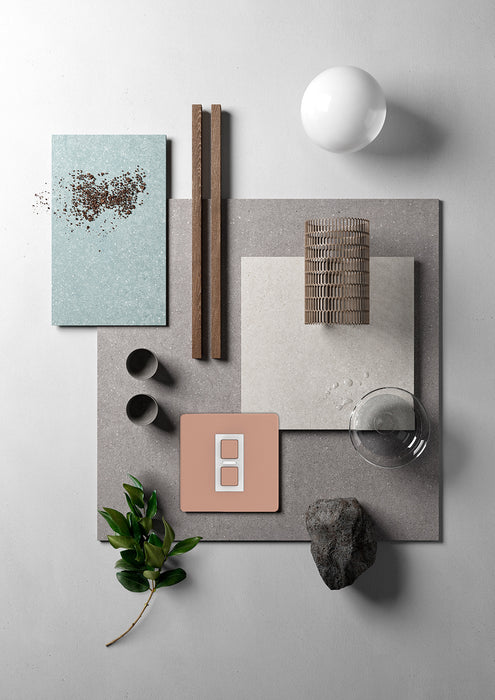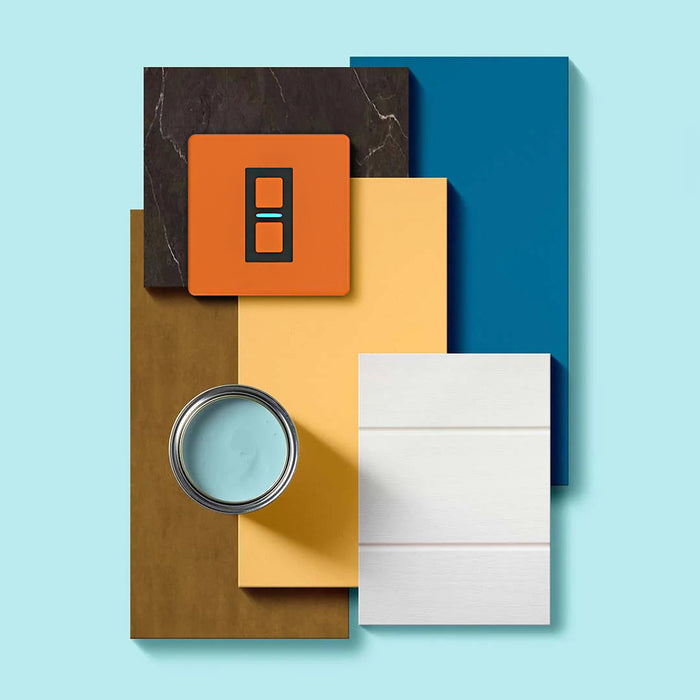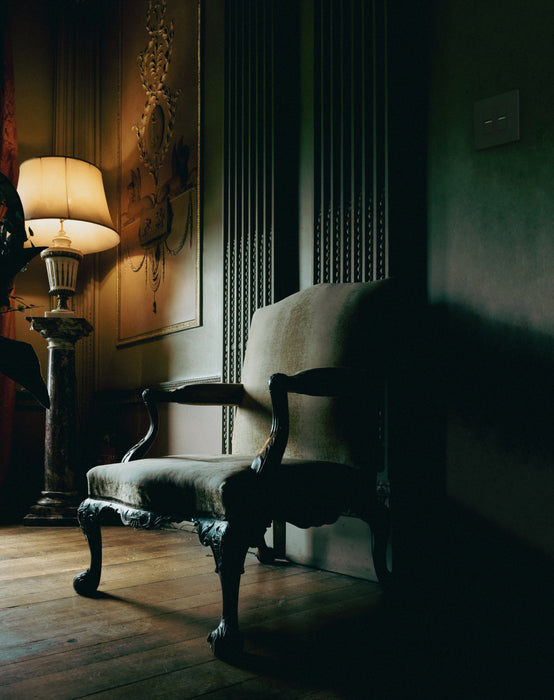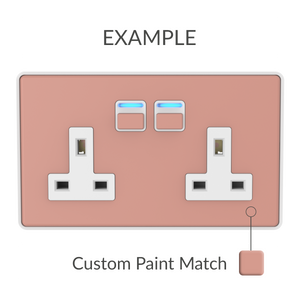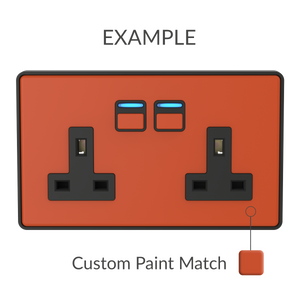 Smart Socket - Custom Paint Finish
John Logie Baird invented and demonstrated the world's first colour television back in 1928. It seems only fitting, therefore, that his name be attached to our innovative custom paint finish that allows a customer to match their Lightwave products' finish to any shade they desire, showcasing colour and creativity just like Baird did.​

Customise you socket with whatever colour you require to match your aesthetic. Available with white and grey inners.
Bring your home automation to life with Lightwave's stylish Smart Sockets. This clever device can be installed in place of a standard socket without any additional wiring and controlled remotely using the Lightwave App (available for iOS or Android) and the Link Plus hub. Each Smart Socket can also be voice-controlled using Apple HomeKit, Google Home and Amazon Alexa. You can also keep track of the energy consumption of the Smart Socket and chart it using the Lightwave App.
Contact our team today to discuss your luxury finish needs

Please Note: Lightwave Link Plus hub is required for app & voice control. Optional 10mm spacer included for shallow backboxes. 

PRO Installation
Our Lightwave PRO's are qualified electricians who are experts at installing Lightwave devices. To find your nearest Lightwave PRO installer Click Here >

Lightwave Link Plus required




Lightwave PLUS is a premium service that gives you extra peace of mind, expert assistance and exclusive rewards. Lightwave has spent over a decade gaining insight into what customers need from their smart home. The benefits of Lightwave PLUS have been sculpted and developed directly from this experience and feedback from our customers. You spoke, we listened. Whether you're an existing Lightwave customer, a new user or considering making the investment in a smarter home for you and your family, Lightwave PLUS offers the best way to receive customised, premium support for your Lightwave system - and we actually reward you for it!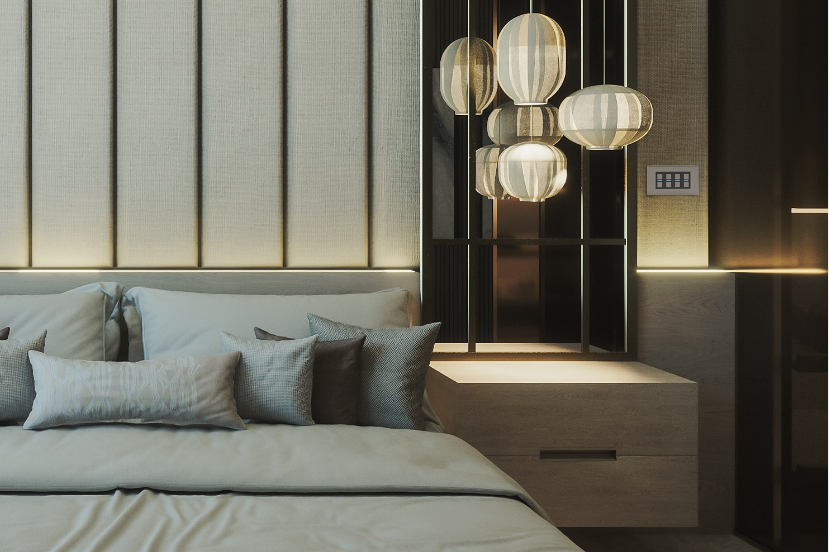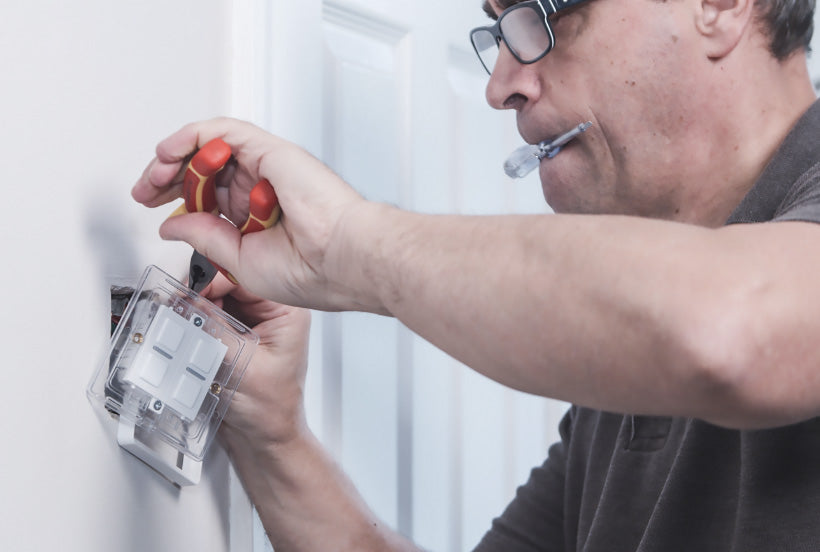 If you would like your Lightwave smart devices to be installed by an electrician, why not go with a pro? Our Lightwave Pro installers are all professionally trained and approved by us and are experts in installing Lightwave. Use the Installer map to find your local Pro installer or get in touch with us by phone or email, and we will arrange for a Lightwave Pro installer in your area to contact you to arrange your install.
BECOME A MEMBER.
Join Lightwave PLUS today to experience these fantastic member benefits. Terms & Conditions can be found here.