<!–Cart Rule–> <!–Price Rule–>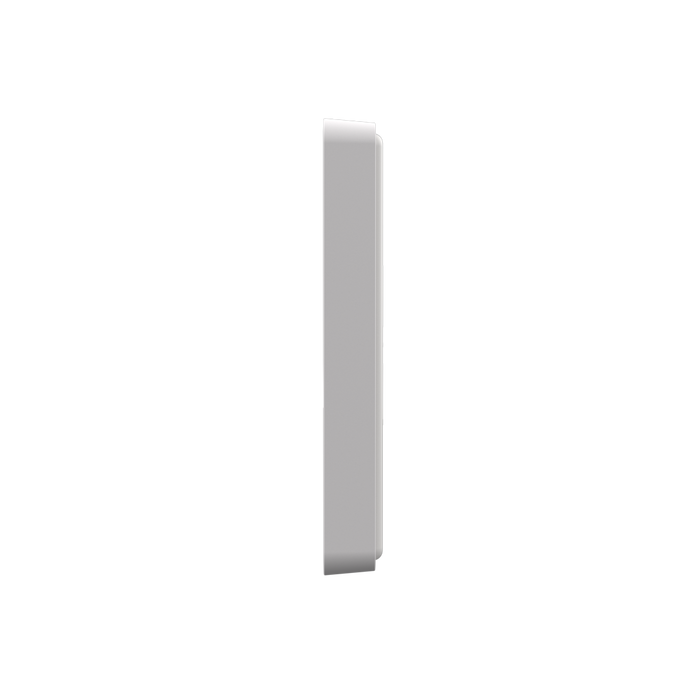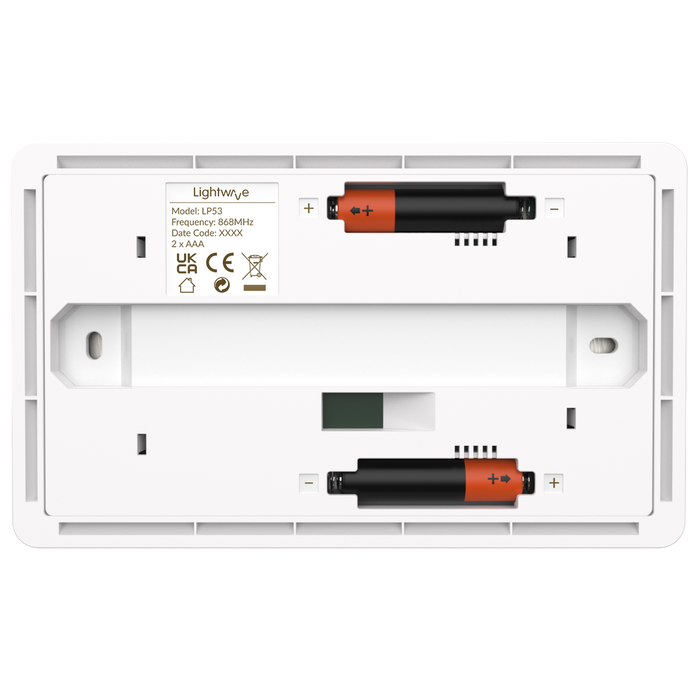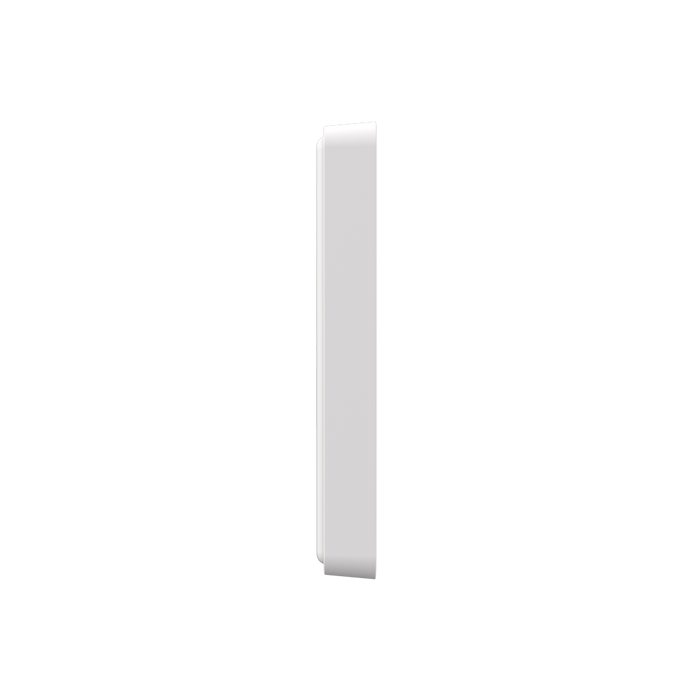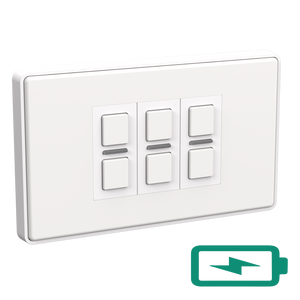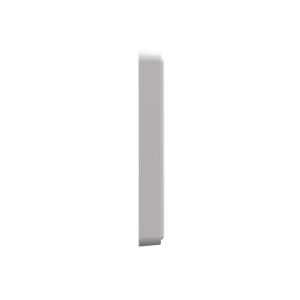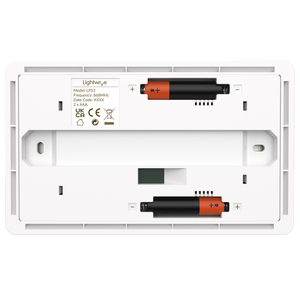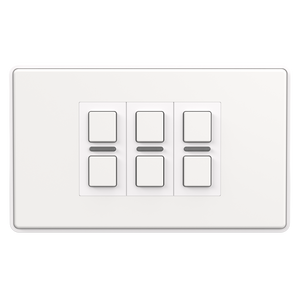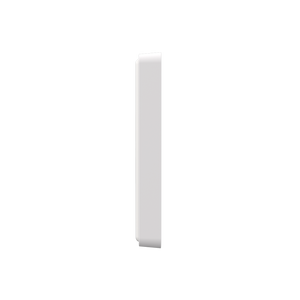 Wire-Free Scene Selector (6 Button) - White
Previously known as the Wire-Free Smart Switch. Same product - better name!
Model LP53WH
Stylish and immeasurably versatile, this is the Anywhere Switch! Our Smart Series Scene Selector.
Mount your Wire-Free Scene Selector anywhere and trigger pre-set lighting scenes at the touch of a button. This includes third-party routines such as HomeKit, Alexa, and Google Home. A perfect pairing with Lightwave Smart Relays, use the Wire-free Scene Selector to control low-level lighting like LED strips, bedside lamps, or under-cabinet lighting.
Control Lightwave dimmers, plug-ins, sockets, and more from anywhere in your home with the Wire-free Scene Selector.


Scene Selector: perfect for mood-lighting, trigger pre-set light levels throughout your entire home at the touch of a button


Multi-Press built-in means you can trigger different scenes with single, double, and triple-press of each individual button


Add extra switches anywhere in less time, no need to channel out the wall for more cables or back boxes


Trigger routines within Amazon Alexa, Google Home & Apple HomeKit


Wireless Range:

 

open-field tested to 650m - this is the best wireless range of any wireless smart controller on the market




Precision Power Management System: advanced battery-energy-preservation algorithms allowing 2-3 year battery life

Please Note: Lightwave Link Plus hub is required for app & voice control.
In the box: 2 x AAA batteries, back box mounting screws, wall mounting screws, raw plugs, adhesive pad
Choose Your Finish:
£119.96 £159.95
Lightwave Link Plus required




Lightwave PLUS is a premium service that gives you extra peace of mind, expert assistance and exclusive rewards. Lightwave has spent over a decade gaining insight into what customers need from their smart home. The benefits of Lightwave PLUS have been sculpted and developed directly from this experience and feedback from our customers. You spoke, we listened. Whether you're an existing Lightwave customer, a new user or considering making the investment in a smarter home for you and your family, Lightwave PLUS offers the best way to receive customised, premium support for your Lightwave system - and we actually reward you for it!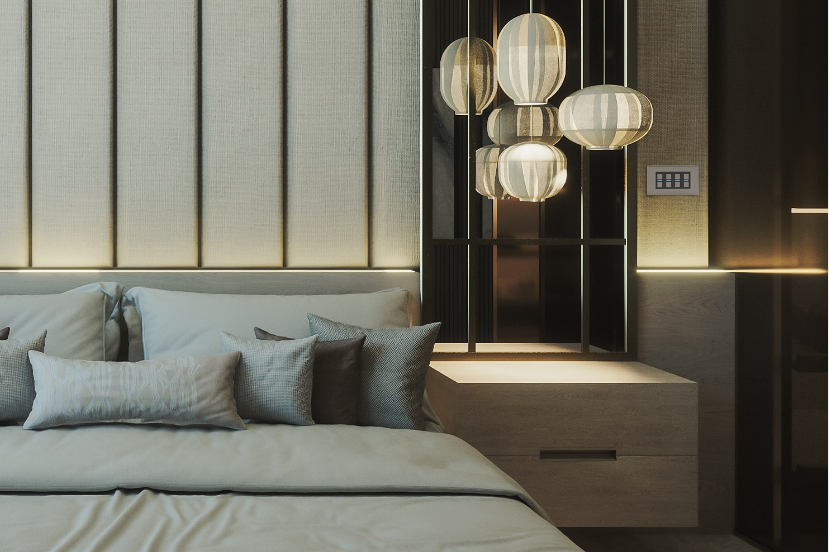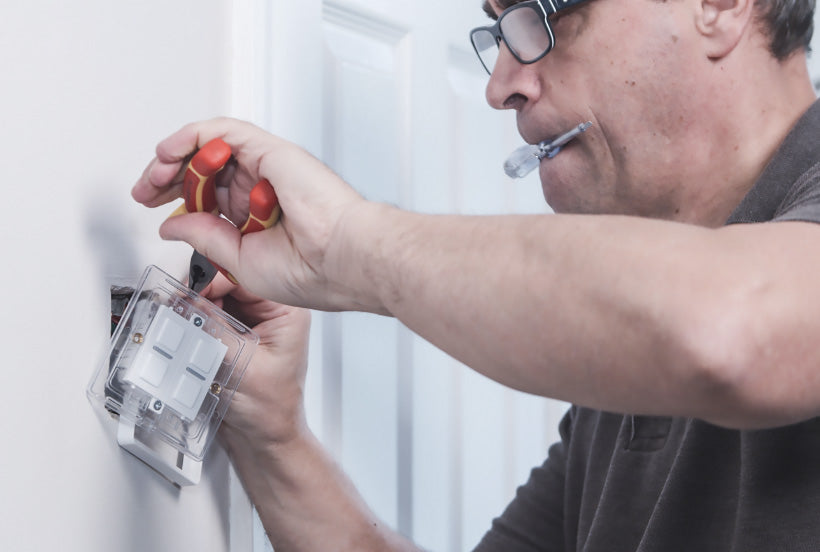 If you would like your Lightwave smart devices to be installed by an electrician, why not go with a pro? Our Lightwave Pro installers are all professionally trained and approved by us and are experts in installing Lightwave. Use the Installer map to find your local Pro installer or get in touch with us by phone or email, and we will arrange for a Lightwave Pro installer in your area to contact you to arrange your install.
BULB COMPATIBILITY.
The latest range of Lightwave dimmer switches have been purpose designed by specialist engineers in the UK to work with dimmable LEDs. Our dimmers are some of the most versatile and compatible on the market, and they have built-in automatic calibration technology to be able to adjust and adapt to as many LEDs as possible. The dimming range can also be manually adjusted to add further compatibility, as some LEDs may flicker at high or low ranges. We have also designed our dimmers to adapt to changing technology, and we are making constant adjustments using
tailored firmware updates to refine their performance. This means that they should become even more capable over time. Please see some of our recommended bulbs below.
Philips Master LEDspot Value
£9.95
Shop Now
Sold out
Philips Master LEDspot ExpertColor
£9.95
Shop Now
Sold out
Philips Master LED Bulb - 11W
Maximum 8 lamps
Tesco LED Classic - 15W
Maximum 9 lamps
Sainsburys Home - 8.5w
Maximum 9 lamps
Screwfix (LAP) - 5.9W
Maximum 10 lamps
Philips LED spot R50 - 4.3W
Maximum 10 lamps
BECOME A MEMBER.
Join Lightwave PLUS today to experience these fantastic member benefits. Terms & Conditions can be found here.