<!–Cart Rule–> <!–Price Rule–>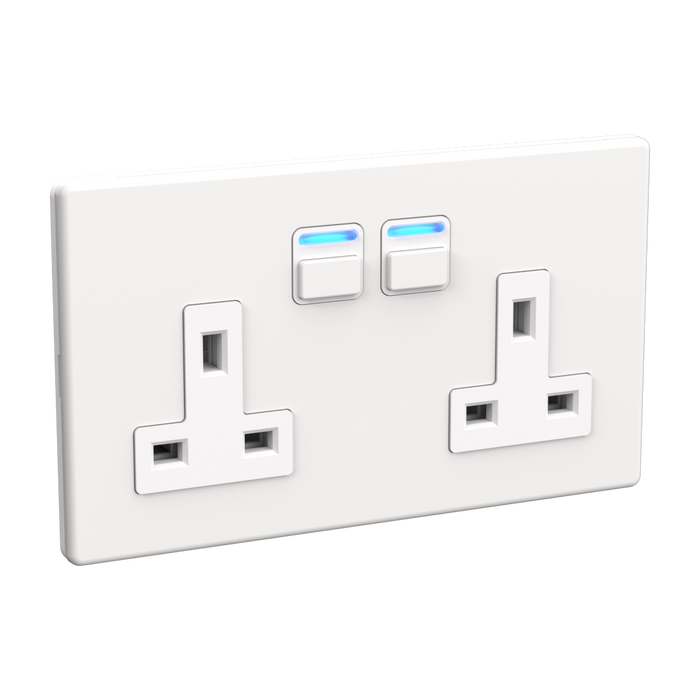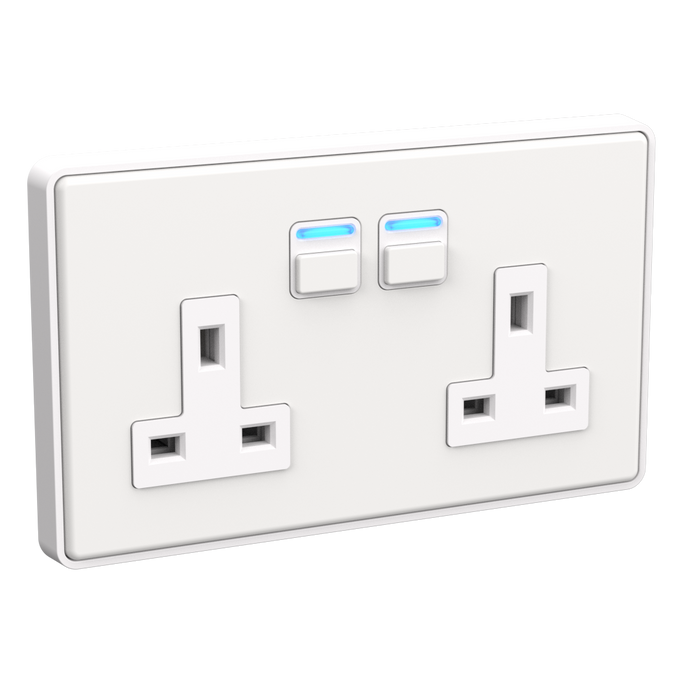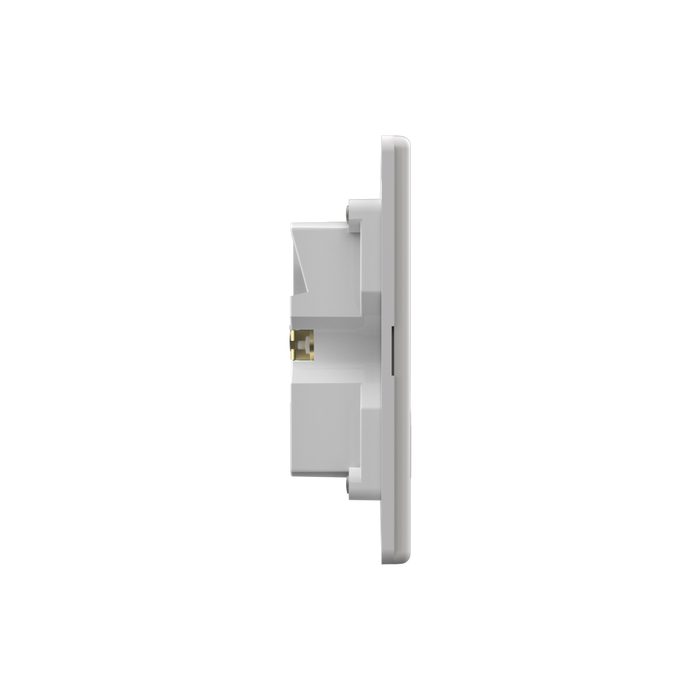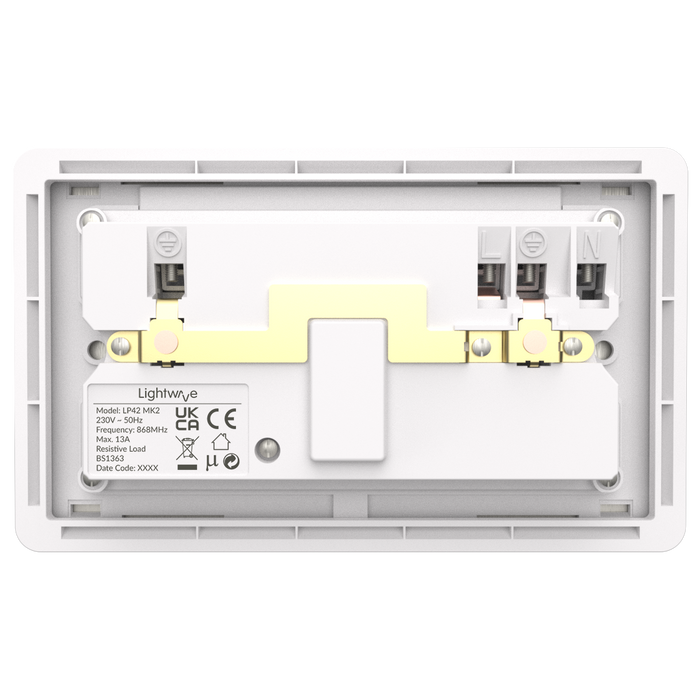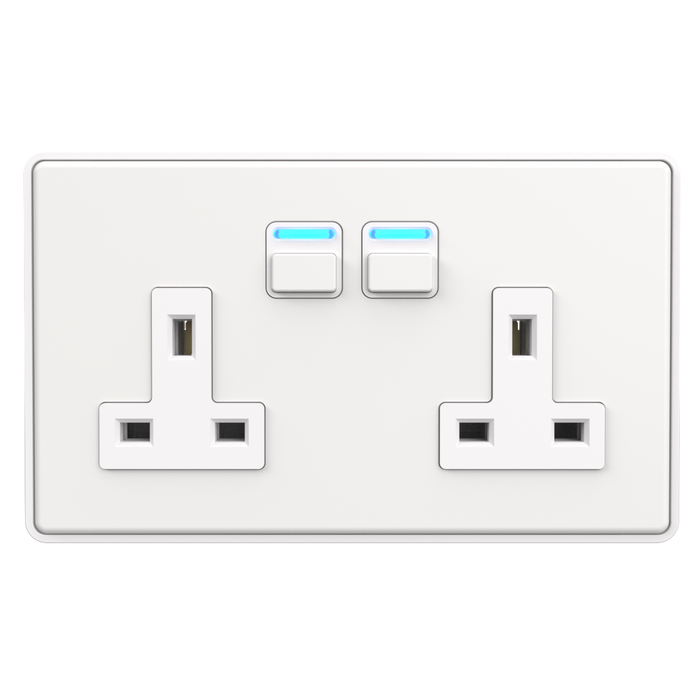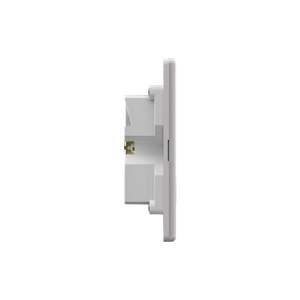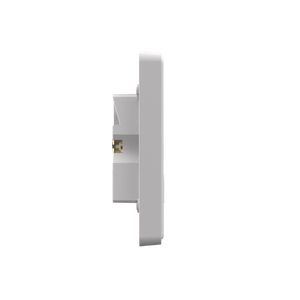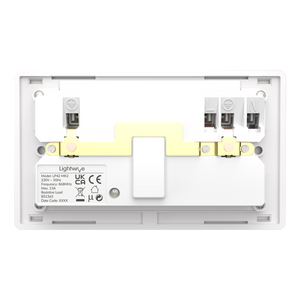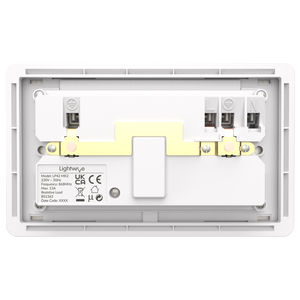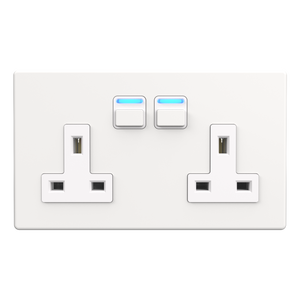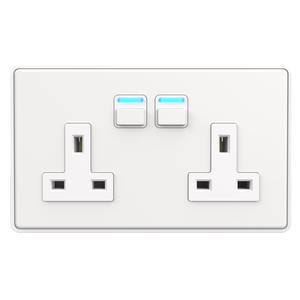 Smart Socket (2 gang) - White
Model LP42MK2WH

Revolutionise your home's safety, comfort and energy efficiency with Lightwave Smart Sockets. These cutting-edge devices transform your standard sockets into powerful home automation tools to increase your peace of mind and reduce wasted energy.
Control From Anywhere:  Whether you're at home or on the go, the Lightwave app give you the power to control and oversee your sockets from anywhere. Illuminate your space before you even step in or create the illusion of occupancy. With Lightwave, you're always in control.

Energy Insights: Gain valuable insights into your energy usage patterns. Keep a watchful eye on power usage and monitor trends over time using the Lightwave app. Make well-informed choices and build clever automations to optimise energy consumption and slash those utility bills.

Active Notifications: Receive instant alerts on your mobile device if appliances like fridge freezers, games consoles, or hair straighteners are switched on/off, unplugged, or start drawing excessive power, ensuring you're always aware of their status and maintaining peace of mind.

Voice Control: Connect with popular voice assistants such as Siri (Apple HomeKit), Google Home, and Amazon Alexa. Experience the convenience of meaningful voice commands. "Alexa, it's dinner time."

Intuitive Automations: Craft custom 'Automations' to suit your lifestyle. Set your floor lamps to mimic your presence, creating a lived-in look even when you're away. Explore timers, scenes, and the power to create a master switch for your entire home.

Seamless Installation: Swap your existing sockets for Lightwave Smart Sockets, no extra wiring required. Simply pair the smart socket to the Link Plus hub using the Lightwave app (iOS and Android) to unlock advanced smart home control at your fingertips.

Perfect Partners: Combined with the Smart Motion Sensor, your lamps and appliances can perform based on whether a room is occupied or not - this is a truly intelligent way to save energy while adding convenience. The Wire-Free Smart Switch allows you to have a switch anywhere you want, no channelling out for wires or backboxes.
Unleash the potential of a truly connected home with Lightwave Smart Sockets. The potential of intelligent power control opens a new world of safety, comfort, and energy efficiency.
Please Note:Lightwave Link Plus hub is required for app and voice control. An optional 10mm spacer is included for shallow back boxes.

PRO Installation
Our Lightwave PRO's are qualified electricians who are experts at installing Lightwave devices. To find your nearest Lightwave PRO installer Click Here >

Choose Your Finish:
Lightwave Link Plus required



DIMENSIONS.

Lightwave PLUS is a premium service that gives you extra peace of mind, expert assistance and exclusive rewards. Lightwave has spent over a decade gaining insight into what customers need from their smart home. The benefits of Lightwave PLUS have been sculpted and developed directly from this experience and feedback from our customers. You spoke, we listened. Whether you're an existing Lightwave customer, a new user or considering making the investment in a smarter home for you and your family, Lightwave PLUS offers the best way to receive customised, premium support for your Lightwave system - and we actually reward you for it!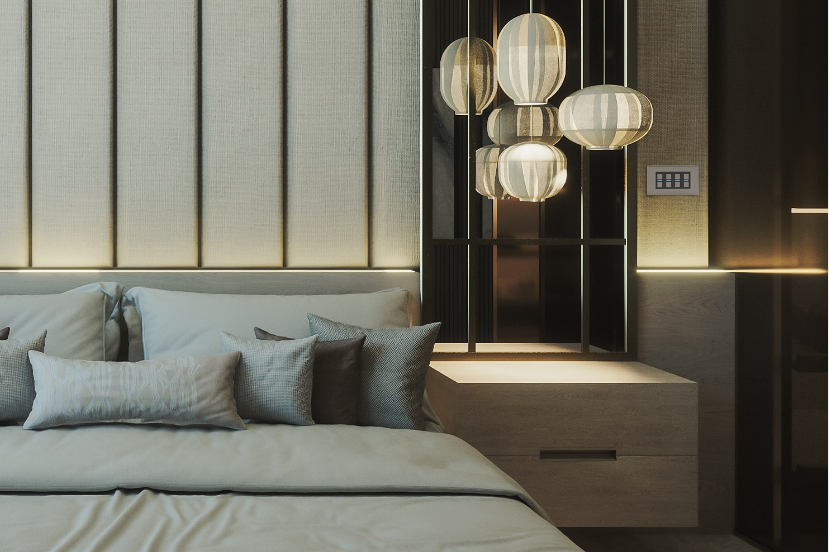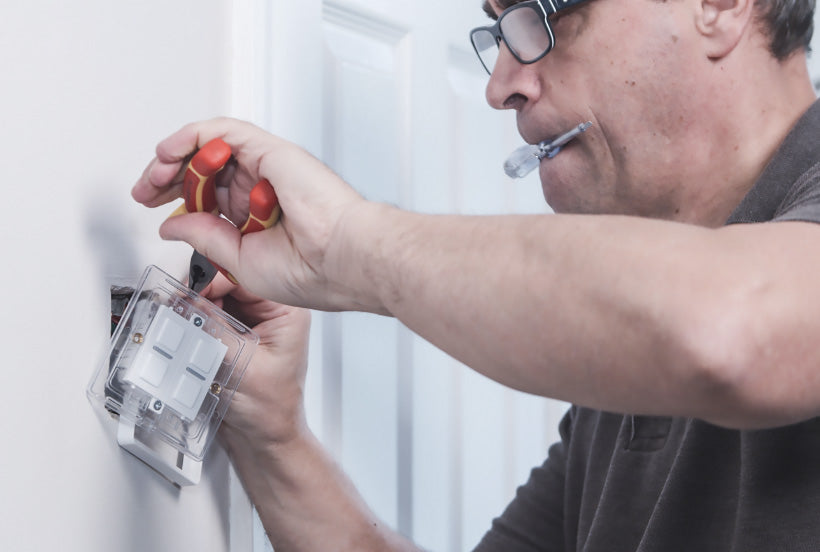 If you would like your Lightwave smart devices to be installed by an electrician, why not go with a pro? Our Lightwave Pro installers are all professionally trained and approved by us and are experts in installing Lightwave. Use the Installer map to find your local Pro installer or get in touch with us by phone or email, and we will arrange for a Lightwave Pro installer in your area to contact you to arrange your install.
BULB COMPATIBILITY.
The latest range of Lightwave dimmer switches have been purpose designed by specialist engineers in the UK to work with dimmable LEDs. Our dimmers are some of the most versatile and compatible on the market, and they have built-in automatic calibration technology to be able to adjust and adapt to as many LEDs as possible. The dimming range can also be manually adjusted to add further compatibility, as some LEDs may flicker at high or low ranges. We have also designed our dimmers to adapt to changing technology, and we are making constant adjustments using
tailored firmware updates to refine their performance. This means that they should become even more capable over time. Please see some of our recommended bulbs below.
Philips Master LEDspot Value
£9.95
Shop Now
Sold out
Philips Master LEDspot ExpertColor
£9.95
Shop Now
Sold out
Philips Master LED Bulb - 11W
Maximum 8 lamps
Tesco LED Classic - 15W
Maximum 9 lamps
Sainsburys Home - 8.5w
Maximum 9 lamps
Screwfix (LAP) - 5.9W
Maximum 10 lamps
Philips LED spot R50 - 4.3W
Maximum 10 lamps
BECOME A MEMBER.
Join Lightwave PLUS today to experience these fantastic member benefits. Terms & Conditions can be found here.