<!–Cart Rule–> <!–Price Rule–>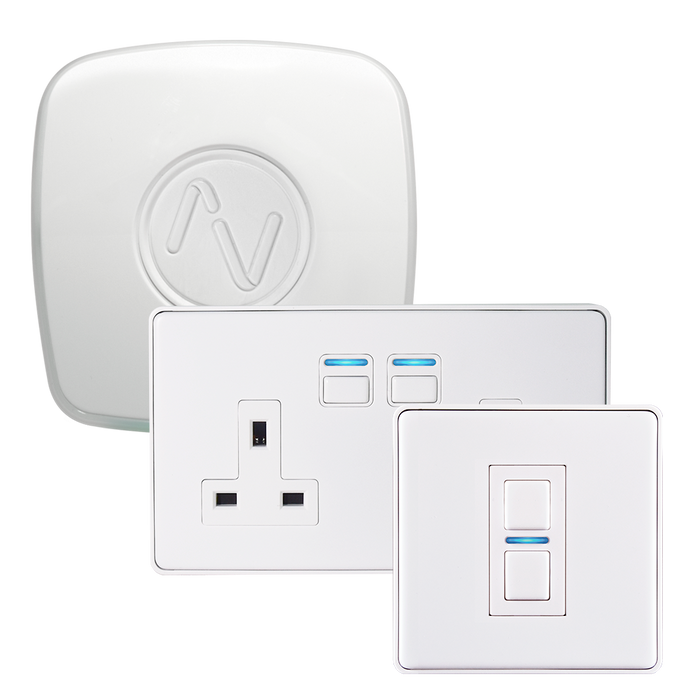 Locket exclusive offer Lighting & Power Starter Kit + Free Electricity Monitor
Exclusive offer for Locket customers:

10% off the Lighting & Power Starter Kit + Free Electricity Monitor (LW600)
Begin your home automation adventure with the Lighting and Power Starter Kit. With a Link Plus, a 1 gang smart dimmer, and a 2 gang smart socket, you'll have everything you need to start controlling your lamps, appliances, and more.
Smart Series products incorporate Apple HomeKit compatibility, 2-way communication, built-in energy monitoring (sockets), soft start dimmers and more! The dimmer and socket are quick and easy to DIY install and do not require extra cabling. Optional 10mm spacers are also included.
 
PRO Installation
Our Lightwave PROs are qualified electricians who are experts at installing Lightwave devices. To learn more about Lightwave PRO
Click Here >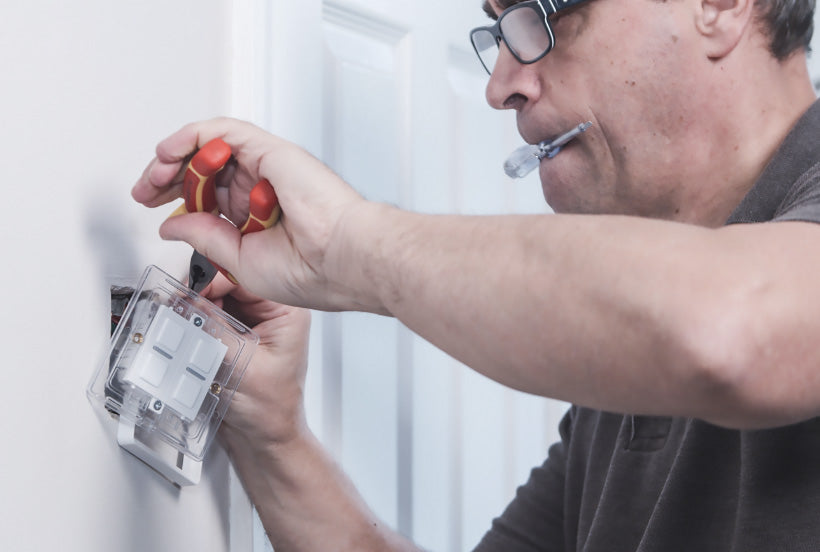 If you would like your Lightwave smart devices to be installed by an electrician, why not go with a pro? Our Lightwave Pro installers are all professionally trained and approved by us and are experts in installing Lightwave. Use the Installer map to find your local Pro installer or get in touch with us by phone or email, and we will arrange for a Lightwave Pro installer in your area to contact you to arrange your install.
BULB COMPATIBILITY.
The latest range of Lightwave dimmer switches have been purpose designed by specialist engineers in the UK to work with dimmable LEDs. Our dimmers are some of the most versatile and compatible on the market, and they have built-in automatic calibration technology to be able to adjust and adapt to as many LEDs as possible. The dimming range can also be manually adjusted to add further compatibility, as some LEDs may flicker at high or low ranges. We have also designed our dimmers to adapt to changing technology, and we are making constant adjustments using
tailored firmware updates to refine their performance. This means that they should become even more capable over time. Please see some of our recommended bulbs below.
Philips Master LEDspot Value
£9.95
Shop Now
Sold out
Philips Master LEDspot ExpertColor
£9.95
Shop Now
Sold out
Philips Master LED Bulb - 11W
Maximum 8 lamps
Tesco LED Classic - 15W
Maximum 9 lamps
Sainsburys Home - 8.5w
Maximum 9 lamps
Screwfix (LAP) - 5.9W
Maximum 10 lamps
Philips LED spot R50 - 4.3W
Maximum 10 lamps